UK Comic Database 2:Login/Register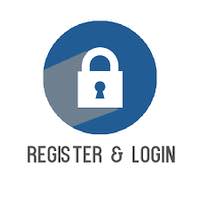 Date:July 1st, 1986
Price:65p


Curse Of The Condor
Kate has nightmares about her grandfather being attacked by condor (he is archaeologist looking for this Inca lost city, Cori-Cancha), he collapses on the way there and giant condor comes and shades him with wings, and shows him vision of the city that he believes is real before he dies.

Danse Macabre
Nadia cheats to get starring ballet role (de luca effect 11), steals mistress's ballet shoes for luck... Skeletal orchestra etc red shoes adaptation, forced to dance until she collapses, Lois gets role and Nadia has 'damaged her feet' and shoes 'danced to pieces'

House Of Faith...
Susan's parents leave her home with housekeeper for a month, she treats house carelessly (parties, tramples garden) and everything she touches seems to break, gardener and housekeeper tell her it is because house needs love to survive but she ignores them, that night she goes onto balcony hearing sounds and it collapses and she dies 'The house of faith had been a place of love. It died, becoming only a house of greed, of emptiness… but the house of faith made sure it did not die alone!'

Last Encounters...
Family on spaceship, recurring dream of landing on a planet and being thrown into air by a quake, turns out they land on earth and are tiny, man wakes and throws their ship into air thinking it a kid's toy – '…not all spaceships are gigantic!'

Reflections
Vain Anna sees herself as hideous monster in a magic mirror her dad has brought back from Hong Kong – goes to magic mirror fairground and friends play a trick on her to think this is real and she resolves to change - pink colour way back cover and reveal that Dad has accidentally broken 'real' mirror (so she will see herself OK in future) - it works by suggestibility.

Safe Until Morning (Beasts)
Rita bored on camping holiday with parents, falls in lake but monster watching her lifts her out, and then scares away potential muggers, and retreats back into depths, next day she is found and family decide to go home having looked for Loch Ness Monster for weeks without a trace.

Slowcoach
In Oceantown people come and go often, new student Shelley is very slow and gets in trouble for tearing up school vegetable patch, doesn't notice enormous storm one night and we are shown trail of slime as she is revealed to be a snail

The Day The Sky Grew Dark... (Beasts)
Tatum sent to live with Uncle Maxwell in his creepy silent house, discovers he is keeping birds in cellar and experimenting to gain power of flight, they escape and peck him to death, she answers phone and says 'right now… he's feeding the birds'