UK Comic Database 2:Login/Register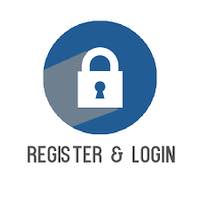 Date:April 1st, 1986
Price:60p


Alien Seed
Libby has to go stay with her boring uncle in holidays, he is growing a special plant from prehistoric seed, it turns out to be carnivorous with a drug-like scent and she chops it down to save him. He doesn't believe her and she is sent home, and final panel shows more growing.

Queen's Weather (Beasts)
Sally and Gina are sunbathing and wish they could do this all the time (like queens or princesses), Sally swats a bee and they plot their revenge (narrator reveals this) and mass on her, stinging her, and she becomes queen of the hive.

Seal Song (Beasts)
Meg and her mother abused by her cruel stepfather, she encounters a seal on beach that sings along to her recorder, he tries to trap it to put in a show but song becomes hypnotic and he is swept out to sea.

The Eyes Of The Gorgon
Jenny has weak eyes and lives with Uncle Seth, who is obsessed with myth and legend, on museum tour she learns legend of gorgons and finds various statues about his house, opens a forbidden box of papers that reveal he performed experiments on her eyes and she is a gorgon, accidentally turns him into a statue too